Promote, Create, Accelerate
Strengthen your competitiveness with us
Promote, Create, Accelerate
Strengthen your competitiveness with us
A company is only sustainable if it constantly adapts to the changing environment (framework conditions). Therefore, companies must continuously deal with new service offers for customers as well as new possibilities of service provision. This continuous renewal process must be promoted and successfully managed. The innovation process includes the generation of new ideas, the selection of suitable ideas as well as the technical and economic implementation of the selected ideas.
Sources for ideas are new technologies, needs of the market or the company, ideas of individuals or groups within the company. You will find approaches on how to implement the ideas found under "Developing Products" or "Developing Organization", depending on whether the idea is a product or a process.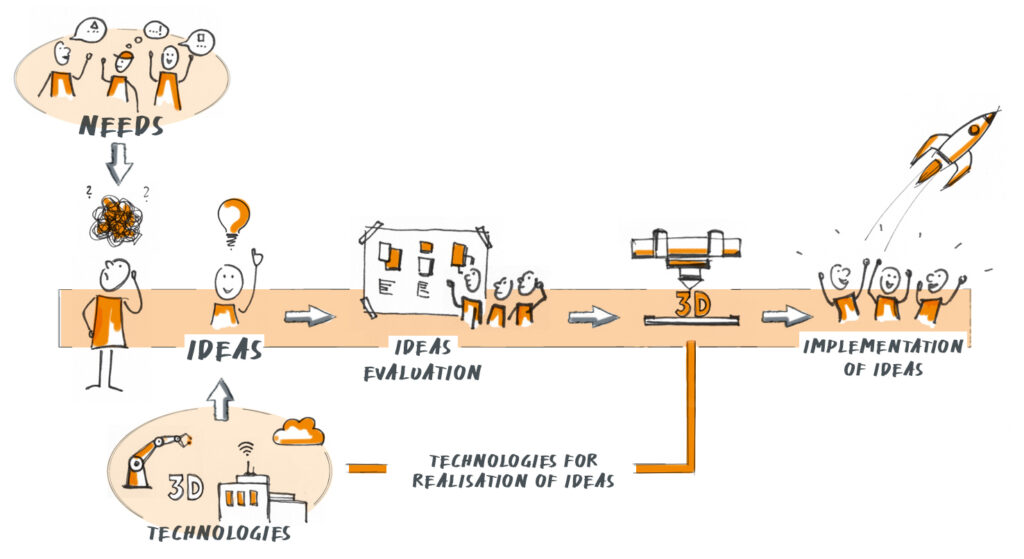 Are you interested in a first consultation or do you have any questions about promoting innovations?
Suitable methods to support a target-oriented innovation process offered by Krehl & Partner
Idea generation
Design Thinking
Creativity techniques (e.g. TRIZ)
Scenario Technique
Idea competitions (internal within the company, involvement of external idea providers)
Technology Management
Technology Radar
Technology Calendar
Idea evaluation and selection
Ideas portfolio
House of ideas
Ideas management