reduction, optimization, management
Strengthen your competitiveness with us
Cost
reduction, optimization, management
Strengthen your competitiveness with us
If companies are talking about cost reduction, they generally refer to the areas of product cost reduction and overhead cost reduction. The cost items in a company reflect the use of resources. Material prices, salaries, and wages as well as an increasing number of laws and market regulations to be fulfilled increase costs without your company being able to influence them.
This is problematic, because the resulting cost increases can rarely be passed on to your customers in full. This not only has a direct impact on your profit, but also threatens your competitiveness!
It is therefore important to identify those cost items which can be reduced by active, internal company measures. This is where we come in.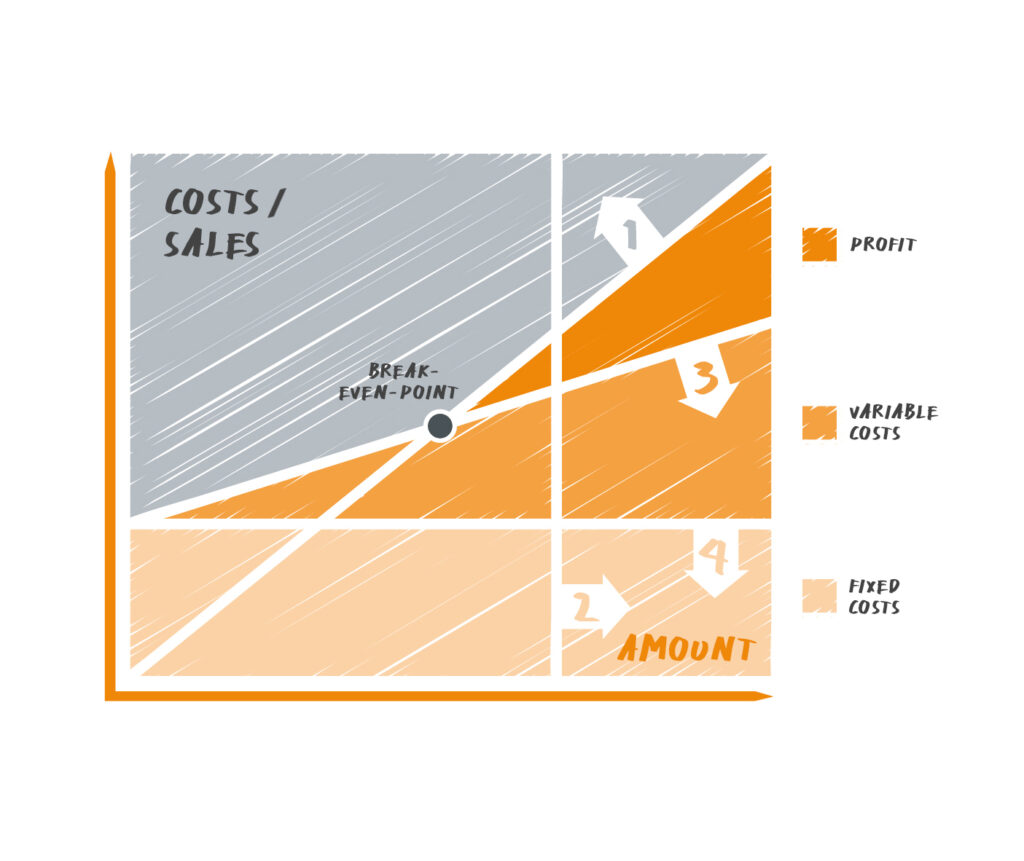 Are you interested in a first consultation or do you have any questions about cost reduction?
Reduce product costs and increase customer benefit
The competitiveness of a company depends strongly on the competitiveness of its products and services. Competitiveness is achieved by continuously maintaining the products in the product portfolio.

When maintaining the products, the customer benefit is to be questioned cyclically and improved, if necessary, and the costs of creating the products are to be worked on. Increasing competition is driving manufacturing companies ahead and putting pressure on prices.

A holistic approach is needed to master the emerging challenges. The manufacturing costs, which are made up of material and production costs, must be analysed in their entirety and worked on for reduction potential. Value Analysis / Value Engineering is known to be an effective methodology for this purpose.
Reduce overhead costs and regain innovative ability
The overhead cost areas have expanded almost unnoticed in recent years and represent a significant potential for cost reduction and margin improvement.
Reasons for the increase in overhead costs may be:
Increased administrative expenses in almost all corporate divisions, e.g. due to the expansion of the product range and compliance with a wide range of regulations,
Expansion of the sales units to serve the globalized markets,
International networking and thus complex project organizations.
The increase in overheads has also led to companies becoming inefficient and sluggish.
As a result:
Fast reactions to market changes are difficult,
new technologies find their way too slowly into our own products and
there is a lack of ideas for new products and innovations.
Such a challenging task to massively reduce overhead costs can be advantageously handled by appropriate methodical procedures. Krehl & Partner also uses the application-neutral methodology of Value Analysis / Value Engineering for this purpose.