VDI-certified Training VM 2:
Value Analysis / Value Engineering / Value Management
Goals:
The advanced training is designed for VA/VE/VM users who not only actively participate in projects, but also want to select, control and successfully use them. The content is also aligned towards this content:
In-depth study of the contents of VA/VE training Module 1, in particular Function Analysis
Shaping and managing VA/VE teams
Define, plan VA/VE projects
Using VA/VE methods in a result-oriented manner
Perform and control of VA/VE projects
Developing and expanding value-oriented thinking and acting in the company
case study

The participants are able to define VA/VE projects, to manage them independently and to integrate the developed results into the company.
Training design:
The VDI's participation requirements apply. The training consists of lectures, discussions and practical exercises. Participants will receive training documentation.
At the end of the training , the participants will receive an official certificate from the VDI. This entitles them to participate in the advanced training "VM Module 3" as part of the Europe-wide certified VA/VE training.
Training content (according VDI 2800 / EN 12973):
Introduction and basics
areas of application of VA/VE
potential for success
VA/VE work plan
QFD incl. House of Quality
Customer requirements
Functions and Function Cost
project examples
Creativity and brainstorming
thought process
methods
idea finding process
challenges and blockages


ABSTAND
Teamwork
basics of teamwork and team building
advantages of teamwork
selection of team members


ABSTAND
Facilitation
tasks of the facilitator
personal characteristics and professional requirements
special features in projects


ABSTAND
Case study
Discussions and findings
VA/VE
Costs:
1.200,-€ p.P. and module incl. seminar material, food and drinks as well as the VDI guidelines (value 200, – €). VDI certificate of participation on request (50,-€).
Early bird discount 10%
Dates:
Appointments by agreement
Location:
Krehl & Partner – The Value Manager, Kriegsstraße 113, 76135 Karlsruhe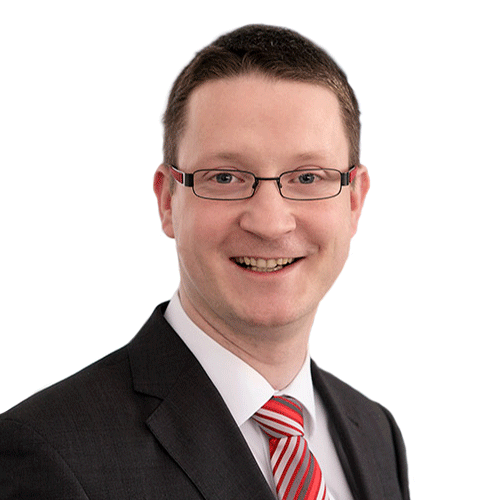 Carsten Hohmuth
Senior Consultant, Dipl.-Ing. (FH), Trainer for Value Management
Since 2011 with Krehl & Partner with focuses on Value Management methods in product/process improvement and development, lean management methods, project management and the implementation of production systems. In addition he has experiences in the development of casting parts, manufacturing systems engineering and electronic industry.
Ziele:
Das Fortgeschrittenenseminar ist für WA/VM-Anwender konzipiert, die nicht nur aktiv an Projekten teilnehmen, sondern diese auch auswählen, steuern und erfolgreich einsetzen wollen. An diesem Ziel sind auch die Inhalte ausgerichtet:
Vertiefung der Inhalte aus Modul 1, insbesondere der Funktionenanalyse
WA/VM-Teams formen und managen
WA/VM-Projekte definieren, planen
WA/VM-Methoden ergebnisorientiert einsetzen
WA/VM-Projekte durchführen und kontrollieren
Entwickeln und Ausbauen wertorientierten Denkens und Handelns im Unternehmen
Bearbeiten einer Fallstudie

Die Teilnehmer sind in der Lage, WA/VM-Projekte zu definieren, eigenverantwortlich zu leiten und die erarbeiteten Ergebnisse in das Unternehmen zu integrieren.
Seminardesign:
Es gelten die Teilnahmevoraussetzungen des VDI. Das Seminar besteht aus Vorträgen, Diskussionen und praktischen Übungen. Die Teilnehmer erhalten Seminarunterlagen.
Nach Abschluss des Seminars erhalten die Teilnehmer eine offizielle Bescheinigung des VDI. Dieses berechtigt zur Teilnahme an dem weiterführenden Seminar "Modul 3" im Rahmen der europaweit zertifizierten Wertanalytiker-Ausbildung.
Seminarinhalt (nach VDI 2800 / EN 12973):
Einleitung und Grundlagen
Anwendungsgebiete von Wertanalyse
Erfolgspotenziale
QFD-Systematik inkl. House of Quality
Kundenanforderungen
Funktionen und Funktionenkosten
Beispiele aus Projekten
Kreativität und Ideenfindung
Ideenfindungsprozess
Herausforderungen und Blockaden
Teamarbeit
Grundlagen der Teamarbeit und Teambildung
Vorteile
Auswahl der Teammitglieder
Moderation
Aufgaben des Moderators
Persönliche Eigenschaften und fachliche Anforderungen
Besonderheiten in Projekten
Fallbeispiel
Diskussionen und Erkenntnisse
Kosten:
1.250,- Euro pro Person und Modul inkl. Seminarmaterial, VDI-Zertifikat und den VDI Richtlinien, Getränke und Essen zzgl. MwSt.
Frühbucherrabatt 10%
Termine:
08.-10.03.2022; 18.-20.10.2022;
Start: 09:00 Uhr, Ende: ca. 17:00 Uhr
Veranstaltungsort:
Krehl & Partner – The Value Manager, Kriegsstraße 113, 76135 Karlsruhe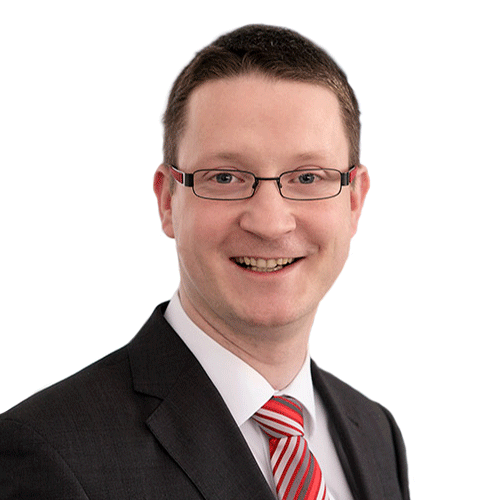 Carsten Hohmuth
Senior Consultant, Dipl.-Ing. (FH), Trainer for Value Management
Seit 2011 bei Krehl & Partner mit den Schwerpunkten wertanalytische Produktentwicklung, Lean Management Methoden, Projektmanagement, Produkt- und Prozessgestaltung sowie Einführung von Produktionssystemen. Darüber hinaus verfügt er über Projekterfahrung in den Bereichen Entwicklung von Gussteilen, allgemeiner Maschinenbau und Elektronikindustrie.